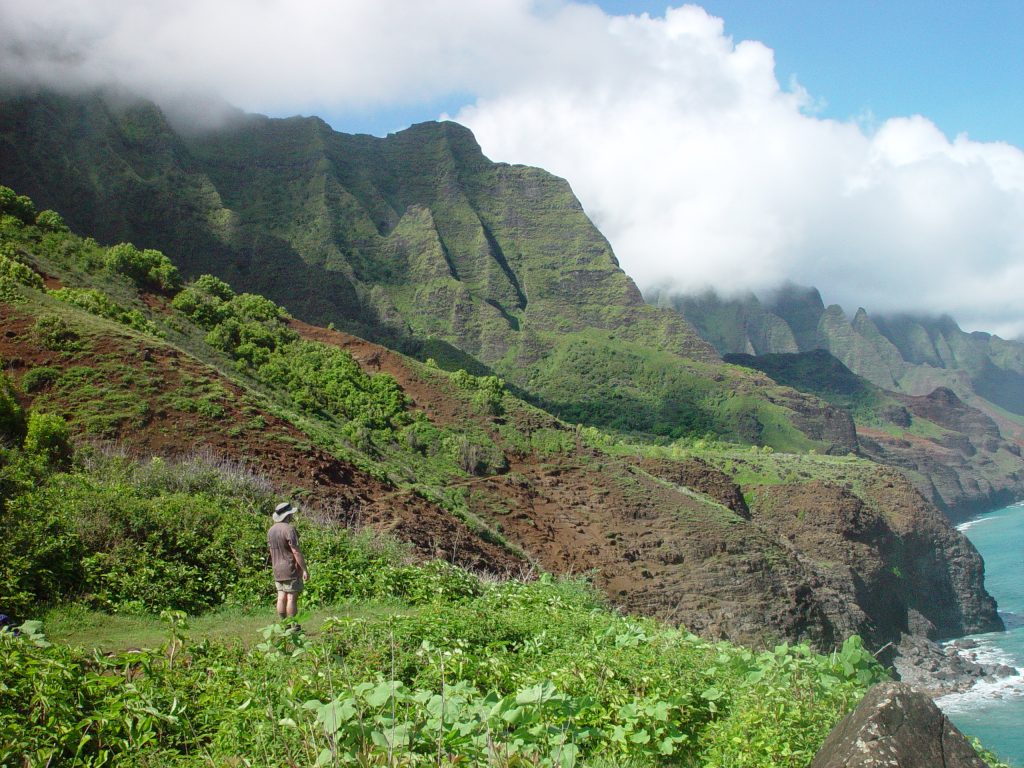 The Kalalau Trail along the Napali Coast was listed as part of USA Today's 10 Best Hiking trails.
The Na Pali Coast is a very special place. The pali, or cliffs, provide a rugged grandeur of deep, narrow valleys ending abruptly at the sea. Waterfalls and swift flowing streams continue to cut these narrow valleys while the sea carves cliffs at their mouths. Extensive stone walled terraces can still be found on the valley bottoms where Hawaiians once lived and cultivated taro.
The Kalalau Trail provides the only land access to this part of the rugged coast. The trail traverses 5 valleys before ending at Kalalau Beach where it is blocked by sheer, fluted pali. The 11-mile trail is graded but almost never level as it crosses above towering sea cliffs and through lush valleys. The trail drops to sea level at the beaches of Hanakapi'ai and Kalalau.
Originally built in the late 1800′s, portions of the trail were rebuilt in the 1930′s. A similar foot trail linked earlier Hawaiian settlements along the coastline.
Kalalau was listed among these other worldwide locations:
John Muir Trail, California
Grand Canyon Rim to Rim, Arizona
Mount Everest Base Camp, Nepal
Trek to Mount Ritz Roy, Chile/Argentina
The Narrows in Zion National Park, Utah
Sentiero Assuro, Italy
Tour du Mont Blanc, Switzerland/Italy/France
Inca Trail to Machu Picchu, Peru
Overland Trank, Australia
Find the whole story here.