Before or after you hit the trail, you may want to stay the night somewhere else on Kauai. No matter what your budget, there are many great places to stay.
---
Hotels
There are many hotels on the island, from luxury resorts to convenient comfortable hotels.
Hanalei Colony Resort: Beachfront/Close to the trail head
Kauai Palms Hotel: Cheap/Close to the airport
Kauai Shores Hotel in Kapaa: Inexpensive/Between Airport and Trail
Marriott's Kaua'i Beach Club: Luxurious/Shuttle to the Airport
Koloa Landing Resort at Po'ipu: Luxurious/Southern tip of the island.
Hotels are usually well kept, and can include a host of amenities such as: Internet service, shuttle service, pools/spas, restaurants, room service, cable tv, gyms, business offices, "I forgot" items, turn down service, concierge, entertainment.
---
Vacation Homes
Vacation Home Rentals are a great option if you want to escape from the busy tourist areas. There are many options so choose from.
Hanalei Palms Home: Close to the trail head, Sleeps 6
Hanalei Beachfront Apartment, Close to the trail head, Sleeps 4
Vacation Homes usually have more floor space which allows more room for guests or entertaining of visitors. Vacation Homes are usually more private than other choices.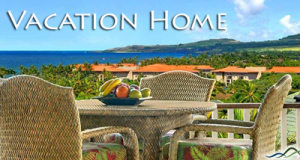 ---
Camping
If you are on a tight budget or just love the outdoors, camping is a great option. There are many campgrounds on the island of Kauai. Click here for a list of campgrounds.
If you are coming to Kauai to hike the trail and need to stay on the island before or after the trail, but don't want to break the bank, camping could be your best option.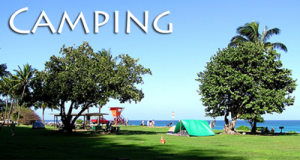 ---
Hostels