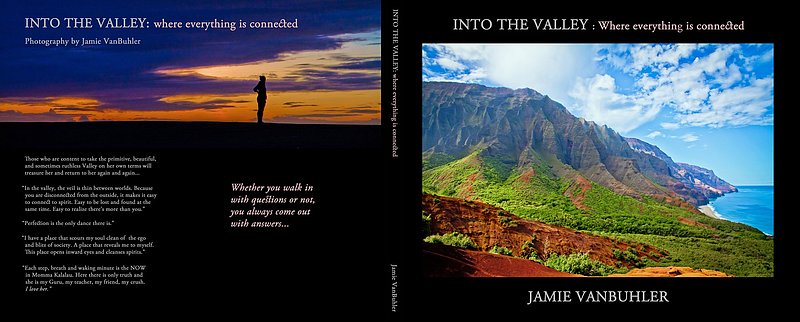 Jamie VanBuhler is publishing a coffee table book of the Kalalau Valley.  A photographic journey through the most magical place on earth!
INTO THE VALLEY: Where Everything is Connected is a journey that takes you to a sacred, ancient, breathtaking valley where you are placed in the moment, connected to everything around you.
These images embody a space where we can truly BE. A place where cell phones and internet are left behind. Where worries and obligations fall away and your inner child is free to roam.
To support her KickStarter campaign and order the new book click here or on the Kalalau photo below.  Order by July 30th and receive 30% off!